BACK
OTOY outlines the future of OctaneRender™
Apr. 7, 2014 (9 years)
LAS VEGAS, Nev. – April 7, 2014 – At the annual NAB Show this week, OTOY Inc. announced new advances in development for its popular OctaneRender™ software that will enable sophisticated editing of computer-generated scenes. Originally previewed at the NVIDIA GPU Technology Conference in March, the new features being made public now are focused on achieving increased realism in renders, and allowing for complex manipulation of scene elements. The new features include:
Deformable object motion blur – Combining support for deformable objects and motion blur, this feature will allow for realistic simulation of specific parts of objects in motion.
Render pass output for lighting layers – Enabling greater fine-tuning of lighting settings following rendering, this feature will produce images for each render pass that constitute an image such as reflections, refractions, normal, direct and indirect lighting, among others.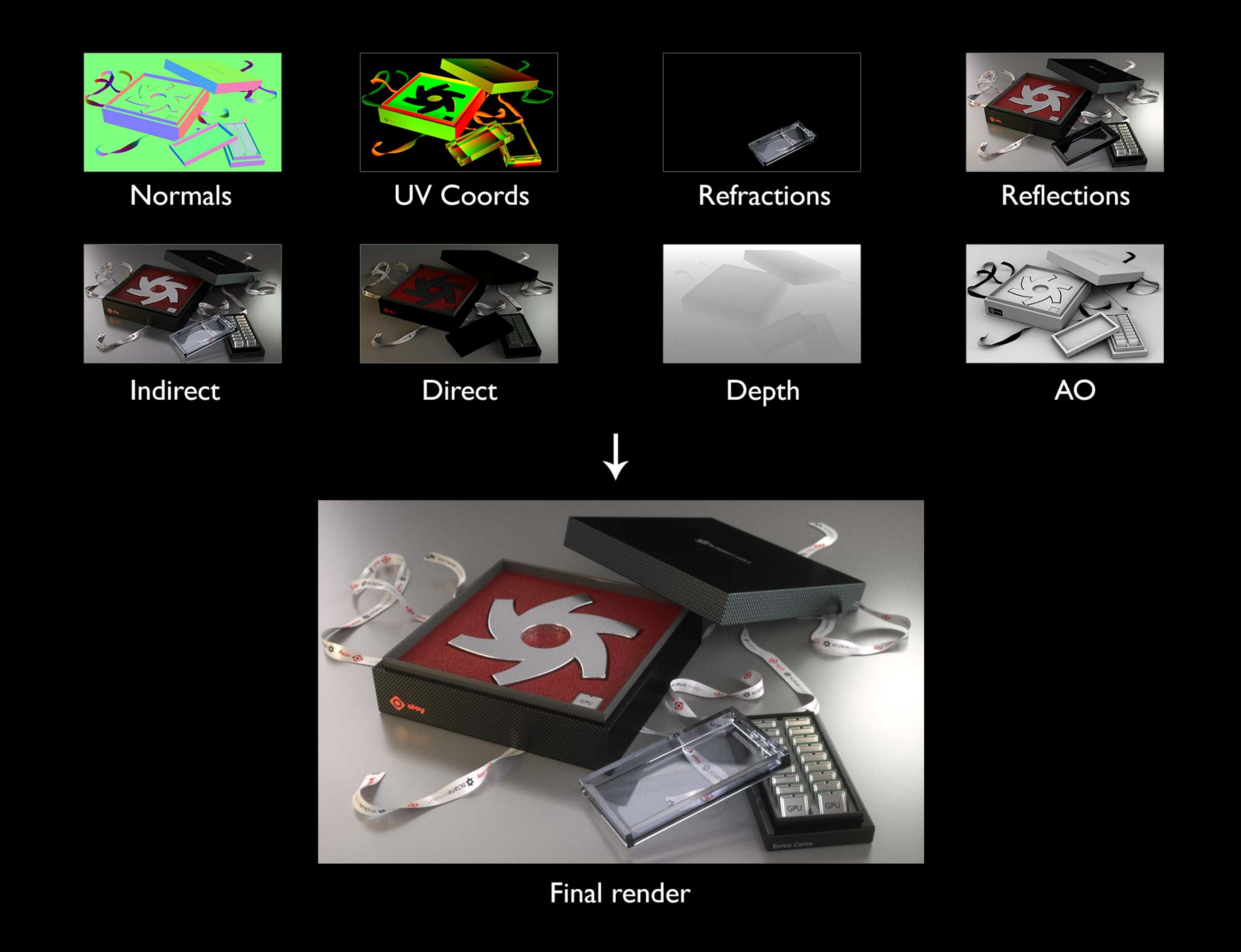 Deep compositing pipeline – Through the use of multi-layer EXR files, this feature will allow for the compositing of 'deep images' that contain information about the coverage and depth of each pixel. Each layer in the EXR file stores a render pass which can then be composited in post-production.
Out-of-core rendering – Scenes that don't fit into graphics memory will be supported through out of core rendering, storing currently unused source data in host memory while swapping it into graphics memory when required.
User-defined GPU procedurals – The ability to create complex textures and shaders using Lua code either to pre-calculate them as images or to execute on the fly while rendering.
These features will be included in a forthcoming version of OctaneRender™ sometime after version 2.0.
About OTOY Inc.
OTOY Inc. is the definitive cloud graphics company, pioneering technology that is redefining content creation and delivery for media and entertainment organizations around the world. OTOY's Academy Award®-winning technology is used by leading visual effects studios, artists, animators, designers, architects, and engineers, providing unprecedented creative freedom, new levels of realism, and new economies in content creation and distribution powered by the cloud. For more information, visit home.otoy.com.
Additional Resources: