BACK
At SIGGRAPH 2019, OTOY and Epic Games Release OctaneRender® for Unreal® Engine 4
Jul. 29, 2019 (4 years)
OTOY and Epic Games are proud to announce the official release of OctaneRender for Unreal Engine 4, bringing cinematic GPU path-tracing to millions of Unreal Engine users. This release brings together two of the industry's leading 3D pipelines, giving artists tools to create cinematic immersive experiences in a wide range of applications from gaming and visual effects to architecture and real-time previsualization.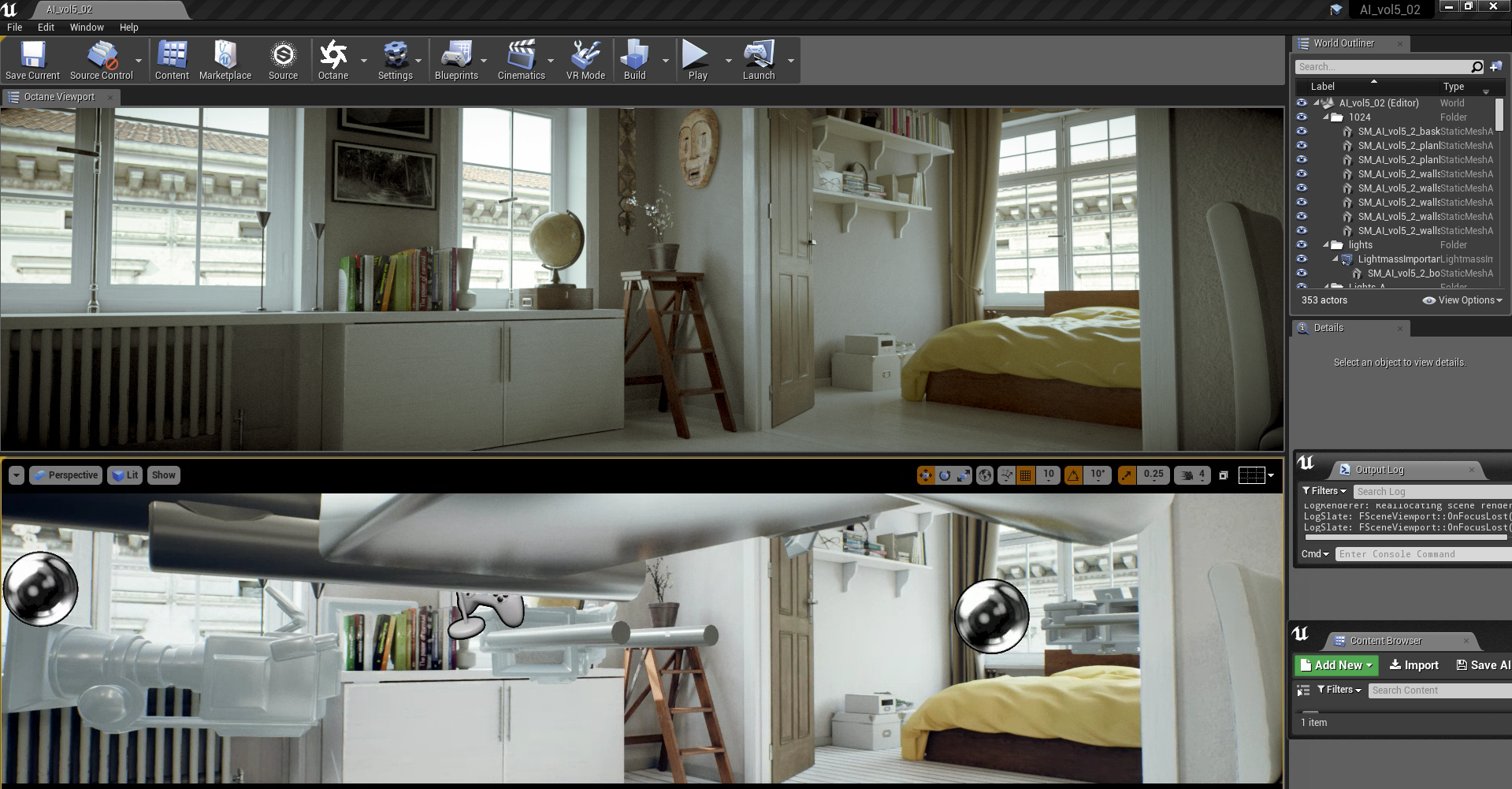 OctaneRender for Unreal Engine complements UE4 ray tracing, making unbiased production path-tracing for final frame rendering available to users natively in Unreal Engine for the first time.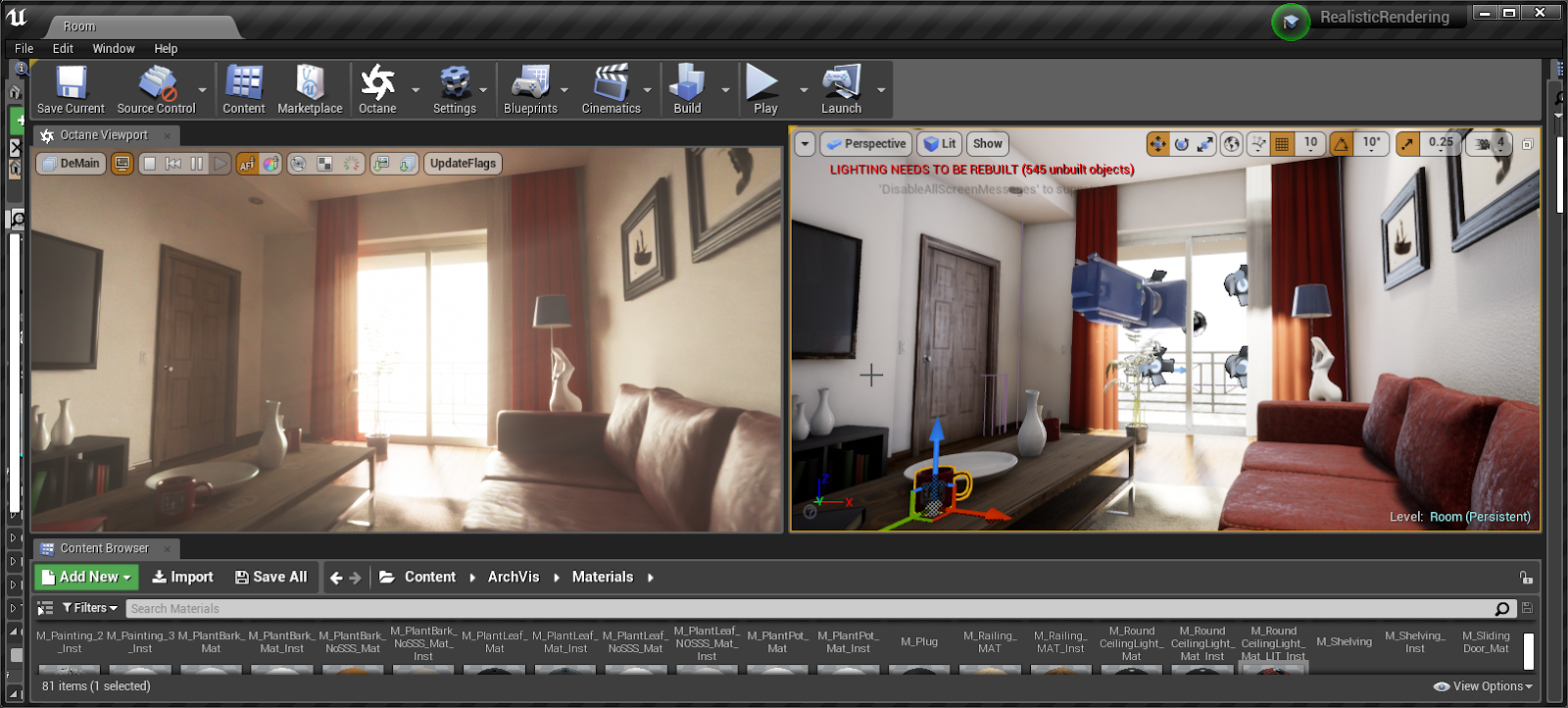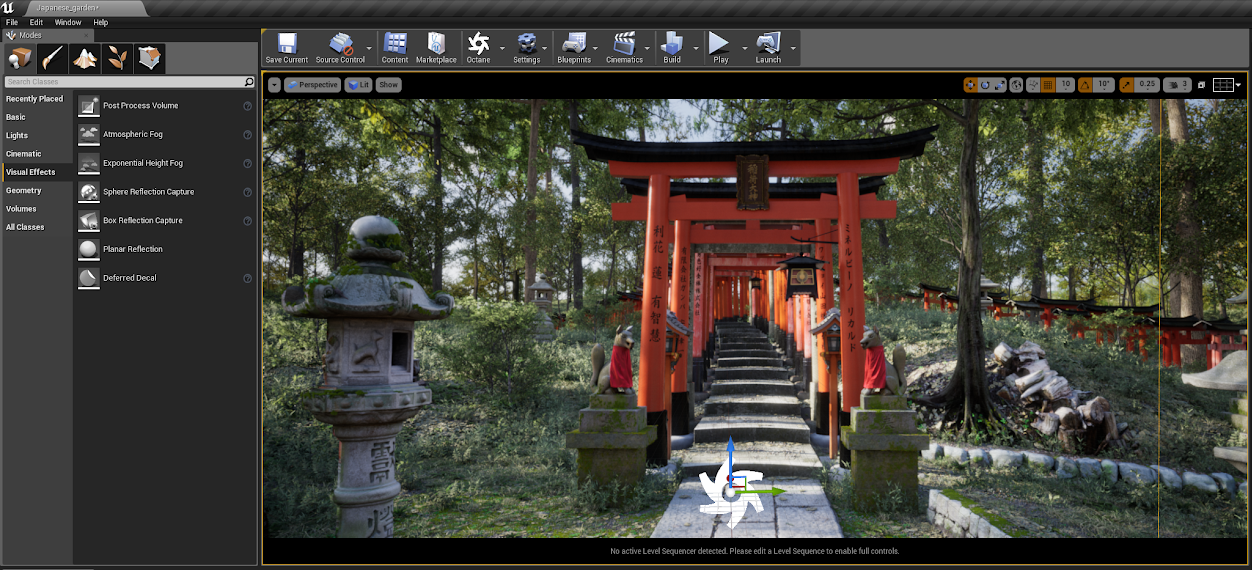 Artists can now import, export and mix and match ORBX interchange assets from over 2 dozen Octane DCC integrations. With Octane Materials and the Octane Node Graph fully accessible within UE's Node Editor, artists have the power of a cinematic renderer and the flexibility of a game engine in one tool.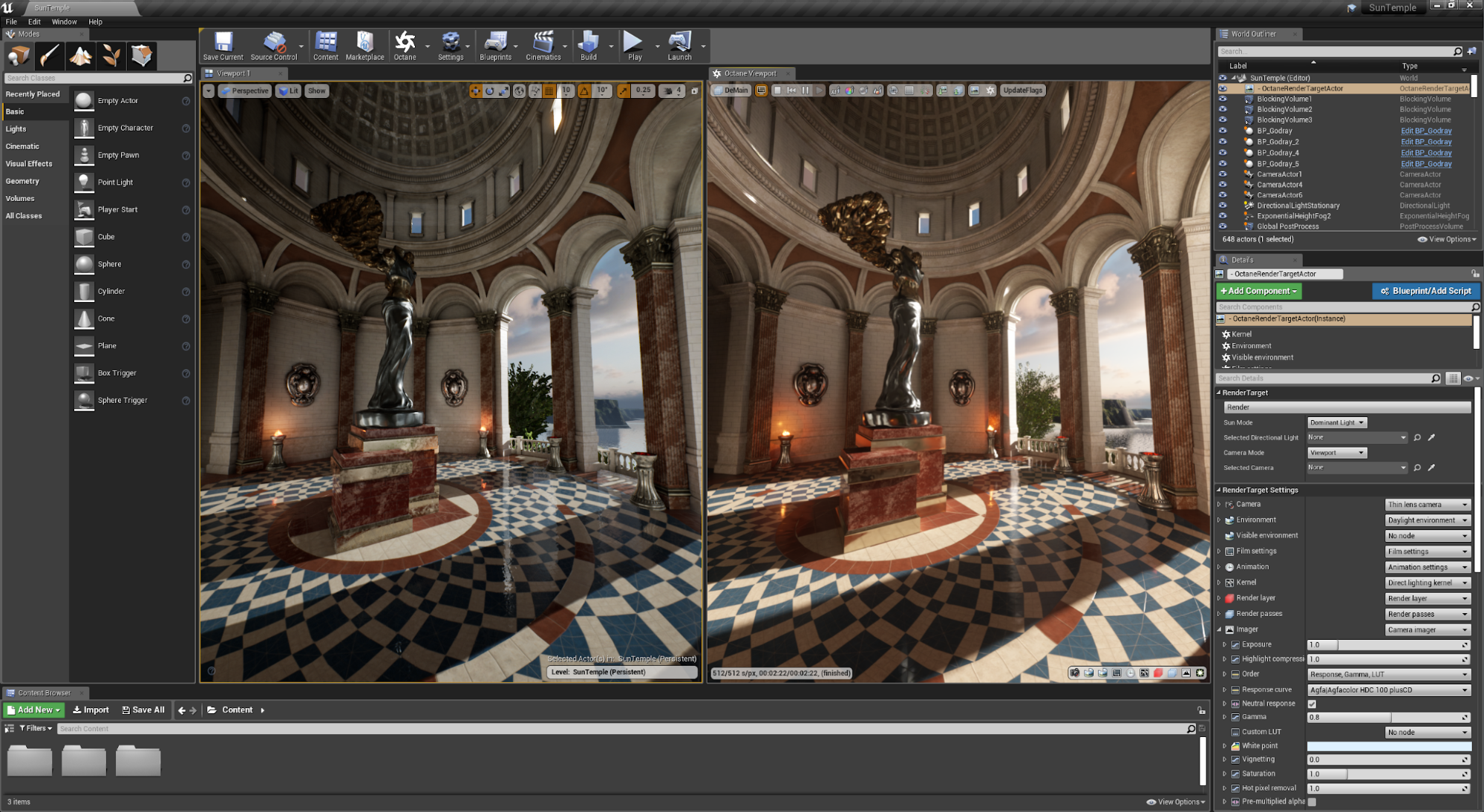 Octane Live Viewport and Render Target accessed directly within UE4 Node Editor
OctaneRender for Unreal Engine Key Features:
OctaneRender fully integrated into Unreal Engine 4's node editor with intuitive scene navigation and easily accessible render passes within UE4

Rapid automatic conversion of Unreal Engine 4 scenes and materials into Octane and full integration of OctaneRender 2019 features including: Layered Materials, OSL Vector Displacement, OSL Volume Shaders, Universal Camera with OSL Distortion Maps, all-new Light and Geometric Primitives, Fast Spectral Random Walk Subsurface Scattering 

AI Light, AI Scene, AI Spectral and Volumetric Denoising, and Out-of-Core Geometry, UDIM Support and Light Linking for production-ready final rendering

Octane Vectron and Spectron – fully procedural node-based Volumetric Geometry and Lighting for infinite detail and granular lighting control

Using OTOY's ORBX scene format, the current integration supports 20+ of the industry's leading DCC tools – including Cinema4D, Autodesk Maya, and 3ds Max – enabling artists to easily drag and drop scenes from their favorite authoring tools and mix and match them with Unreal Engine content in a fully responsive Live Viewport.
OctaneRender for Unreal Engine 4 deepens a longstanding collaboration between OTOY and Epic Games to make high-end interactive content production accessible to artists around the world. Through the Octane for Unreal Engine integration, users will also be able to access OTOY's RNDR Blockchain Network, the industry's first decentralized GPU cloud compute marketplace.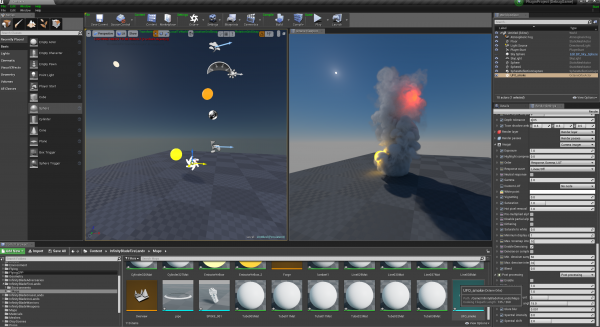 "The release of OctaneRender for Unreal Engine, the world's leading AAA-game engine, comes at a very exciting time for the industry with the emergence of ray-tracing hardware this year. We now have a pathway to finally bring cinematic and real-time pipelines together for millions of artists," said CEO and Co-Founder of OTOY Jules Urbach. "In the next few years, we see this integration paving the way for next-generation media production pipelines, where real-time game engines, cinematic path-traced rendering, light field displays, and cloud computing come together to make producing stunning immersive holographic possible for the first time. OTOY and Epic Games have a shared mission to make high-end, Hollywood-grade 3D tools accessible for artists around the world, and we're excited to see what they can create in Octane for UE4."
Octane for Unreal Engine will be available as part of OctaneRender's free tier. OTOY is releasing the Unreal Engine plugin with OctaneRender 2019 available to try today.
---
About OTOY Inc.
OTOY Inc. is the definitive cloud graphics company, pioneering technology that is redefining content creation and delivery for media and entertainment organizations around the world. OTOY's Academy Award®-winning technology is used by leading visual effects studios, artists, animators, designers, architects, and engineers, providing unprecedented creative freedom, new levels of realism, and new economics in content creation and distribution powered by the cloud. For more information, visit www.otoy.com.
Additional Resources: