BACK
Octane 2022 Preview launches with KitBash3D, Greyscalegorilla Plus and more!
Nov. 26, 2021 (2 years)
LOS ANGELES, CA – November 26th, 2021
OTOY® is proud to unveil the first public preview of Octane 2022 (and BrigadeBench!) in tandem with the largest expansion of content, software and services ever added across all paid Octane subscription tiers starting at just 13.95 €/month (with Black Friday discount), including annual passes to: Greyscalegorilla Plus, LightStage MetaFace scans – a preselected free kit from KitBash3D every month – and full commercial licenses to World Creator, EmberGenFX, Architron, and Sculptron.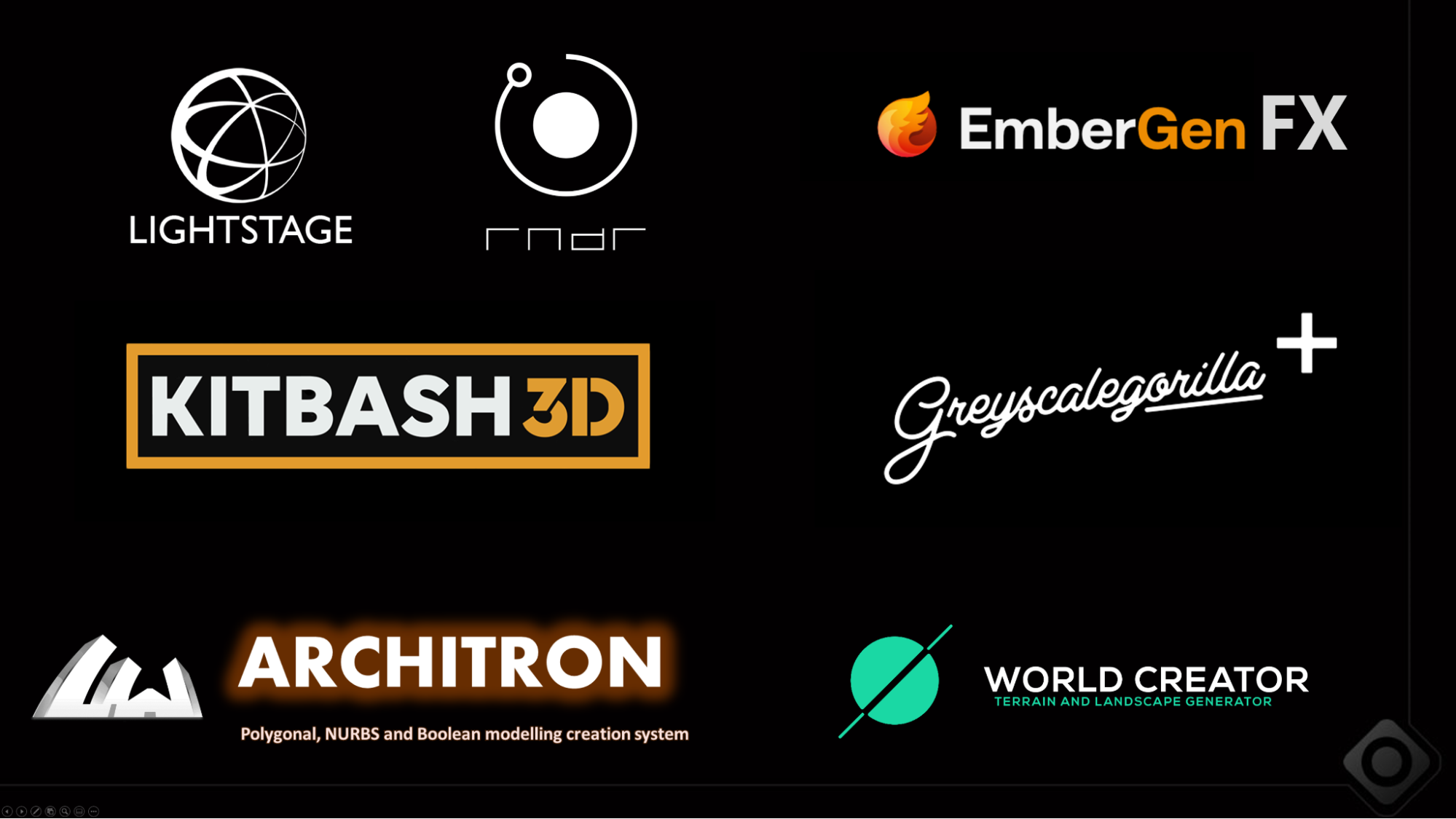 Octane 2022 subscriptions come with 20+ DCC integrations for artist workflows across cryptoart, VFX, motion graphics, gaming, archviz and provides artists with access to near unlimited rendering power across millions of GPUs available on the Render Network®.
New Subscription Features and Services: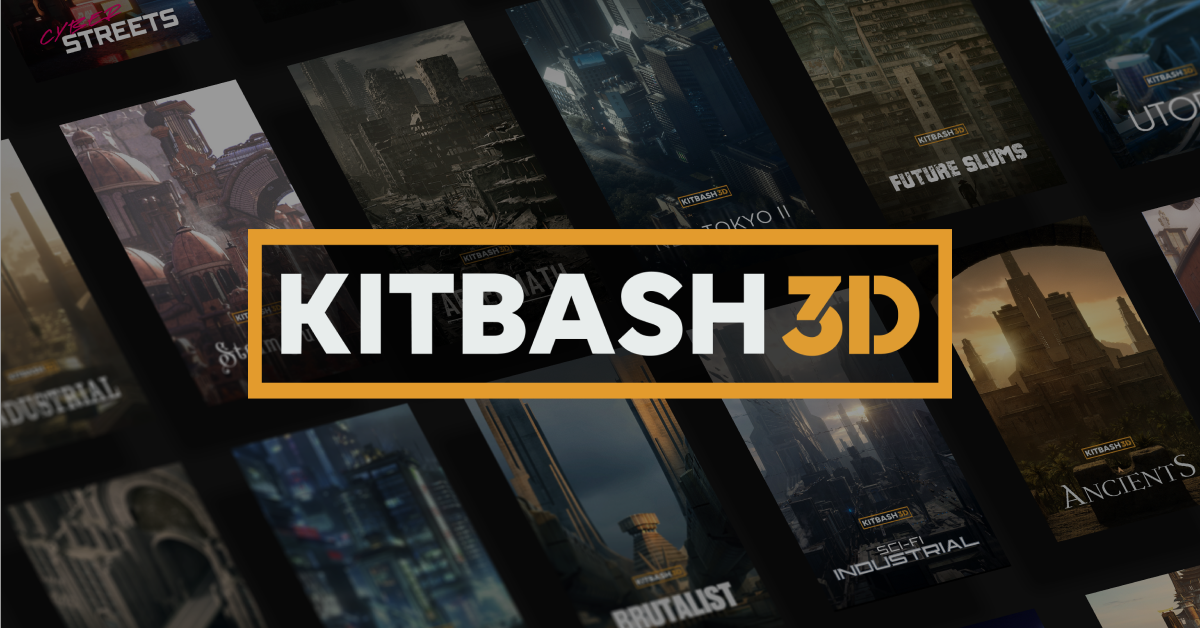 KitBash3D
KitBash3D, the world's leading 3D asset repository, will hand select one kit from their library each month for all Octane subscribers to download at no additional charge via coupons through the KitBash3D store. That's $199 worth of premium 3D assets every month included with your subscription to Octane!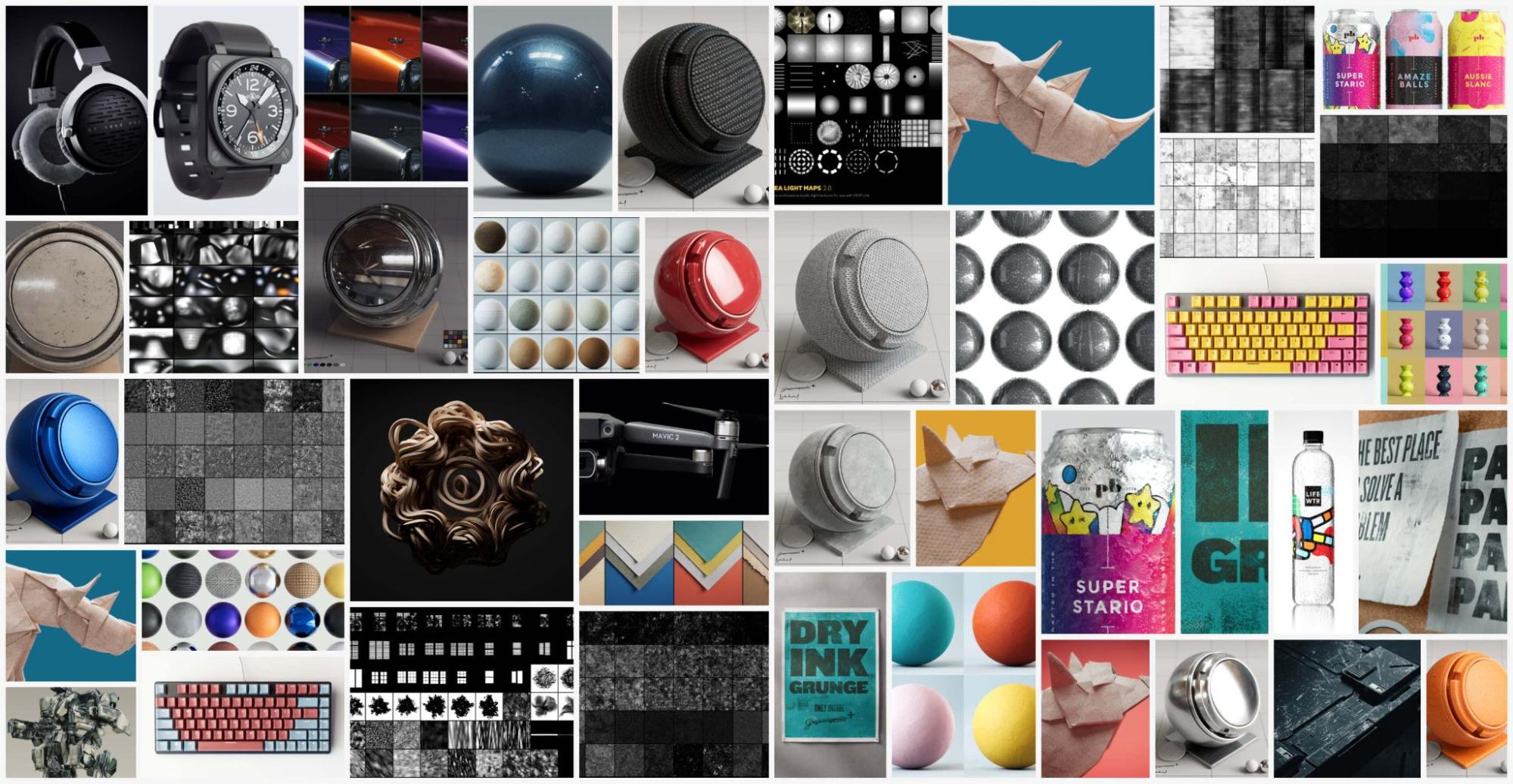 Greyscalegorilla Plus Annual Pass
Full-year subscription to the industry's top motion graphics hub for textures, materials, tutorials and DCC plugins (Limited time offer on annual subscriptions only, redeemable before 12/30 on new Greyscalegorilla Plus subscriptions. Not valid for renewals).

EmberGenFX
All Octane subs now get a commercial license to the industry's leading real-time GPU simulation toolset – even after it leaves beta in 2022.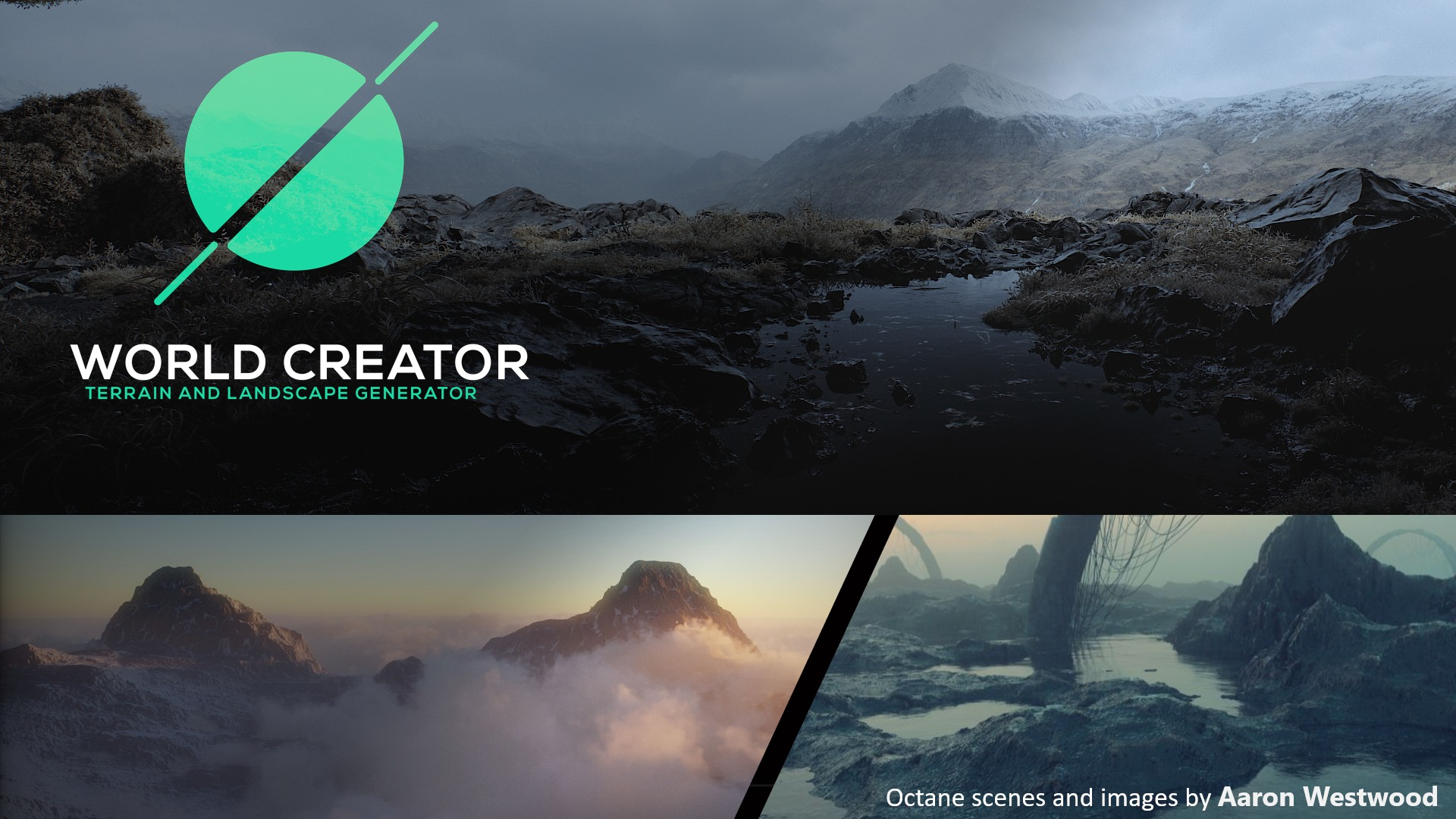 World Creator
Incredible GPU powered terrain and landscape generator with custom Octane integration in 2022 across all subs with full commercial license included during annual subscription period and support for monthly subs coming soon.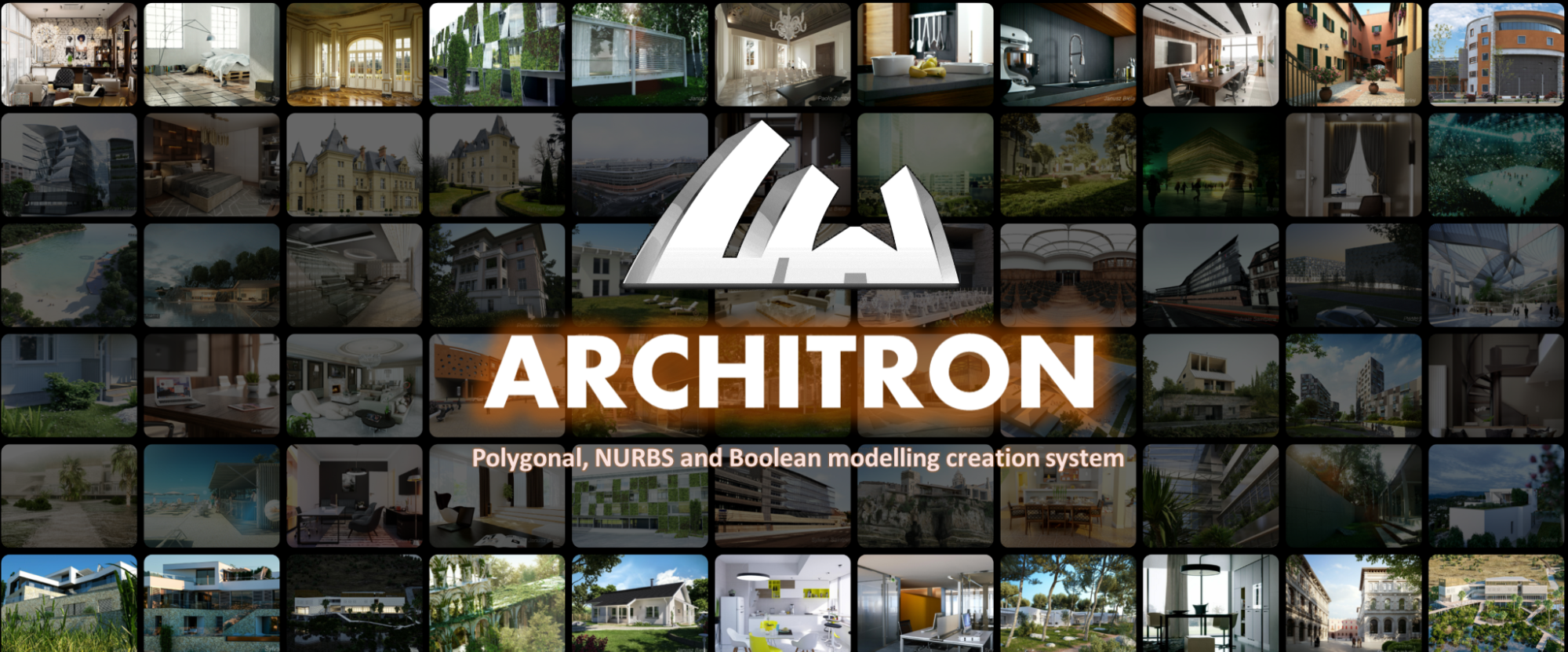 Architron
Architron (based on LWCAD) is a Polygonal, NURBS & Boolean modelling creation tool for advanced interiors, exteriors and architectural visualization in C4D and other DCC packages.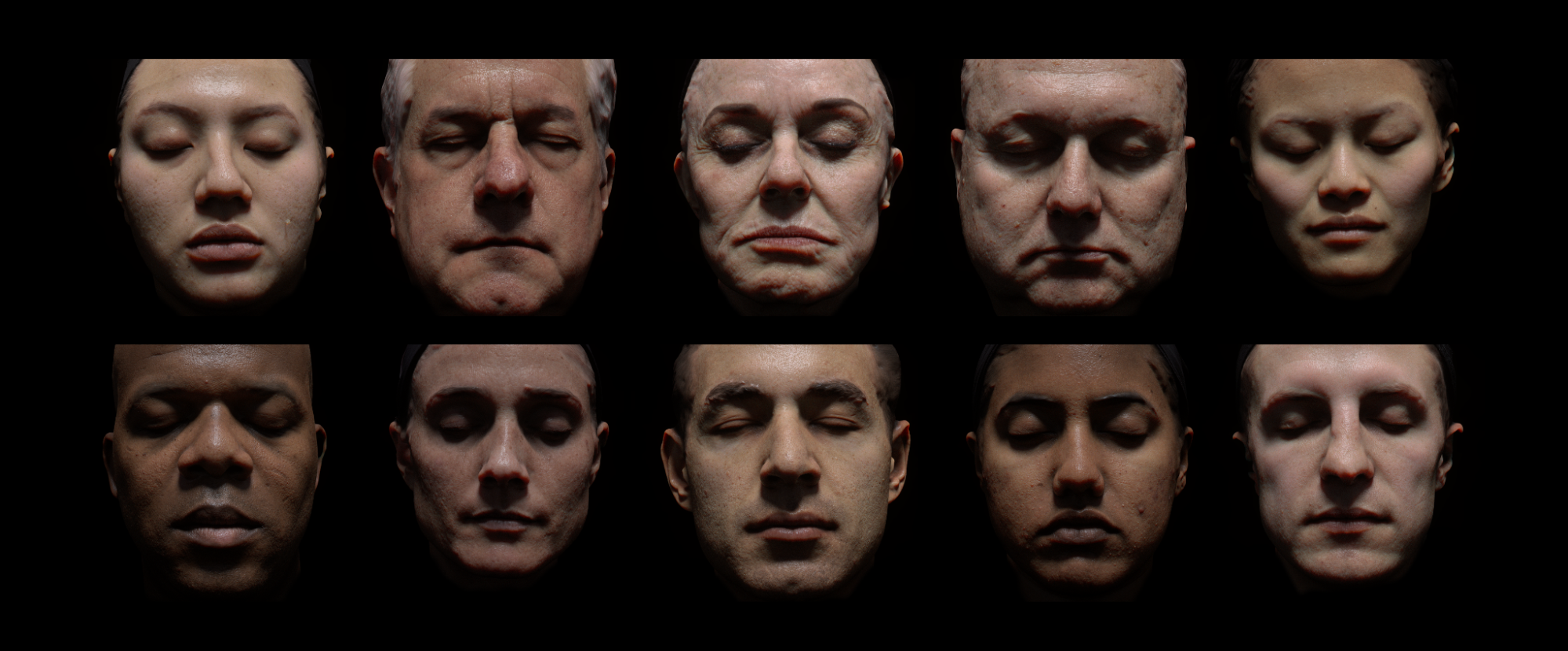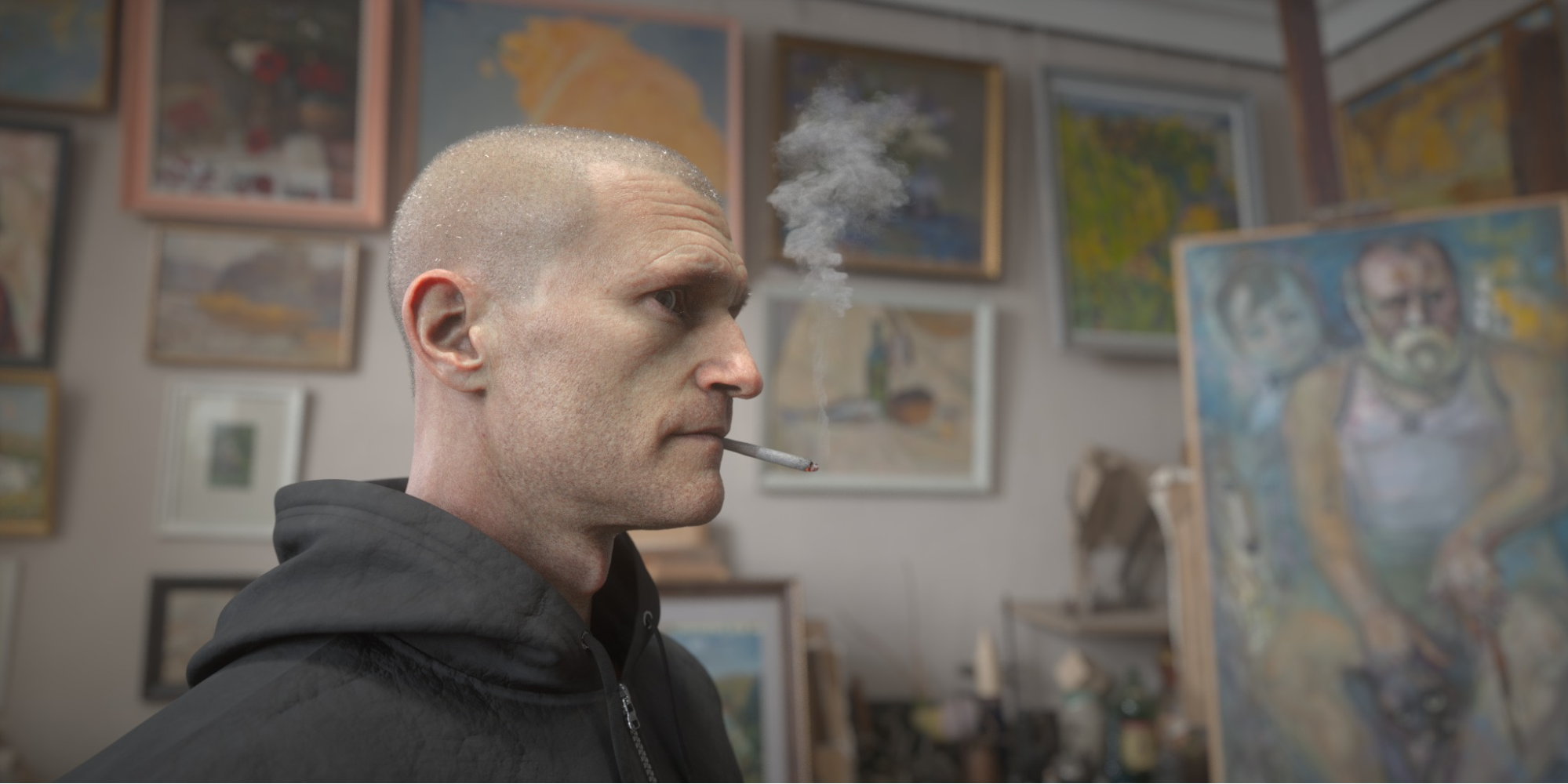 LightStage MetaFace: OTOY's Academy Award-winning digital human scans (continuously updated each month) feature original LightStage scan data for hundreds of human faces and expressions with retopologized meshes.
UX3D glTF Toolkit for Octane: developed in partnership with UX3D to bring gltF production ready authoring and publishing tools to artists
The Render Network: full support and priority access to the world's largest GPU Rendering service (Autodek Arnold and Maxon C4D and Redshift support coming in 2022)
Enterprise+: Unlimited Network Rendering: includes 10+ Octane node licenses* with a full Enterprise sub for 29.95 euro / month (billed annually, with Black Friday discount)
Octane 2022 Preview is Here!
Octane 2022 introduces a new Photon Tracer Kernel for 1000x faster caustics, a Brigade Spectral Kernel for real time rendering, Arnold Standard Surface support, 3x faster particles and many more features: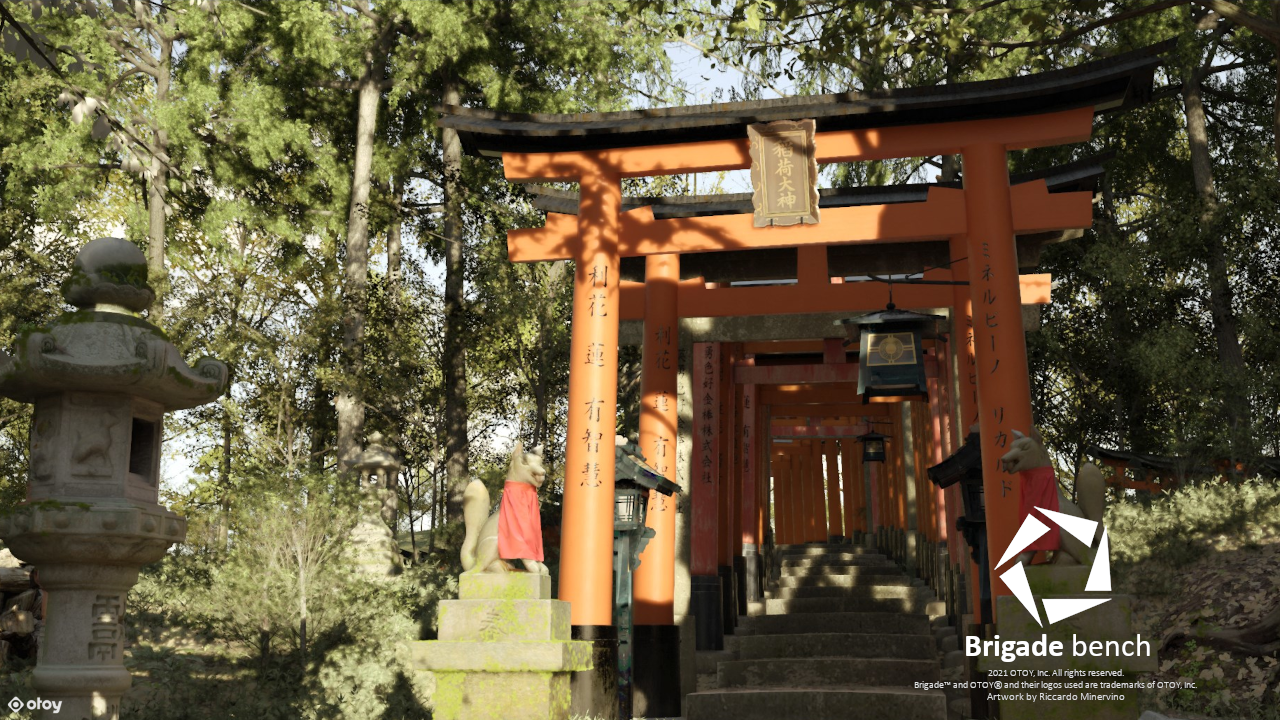 Brigade and BrigadeBench: OTOY's real-time path tracing engine will ship with Octane 2022.1 RC1. Brigade is available for the first time publicly for all to try in the new BrigadeBench preview app.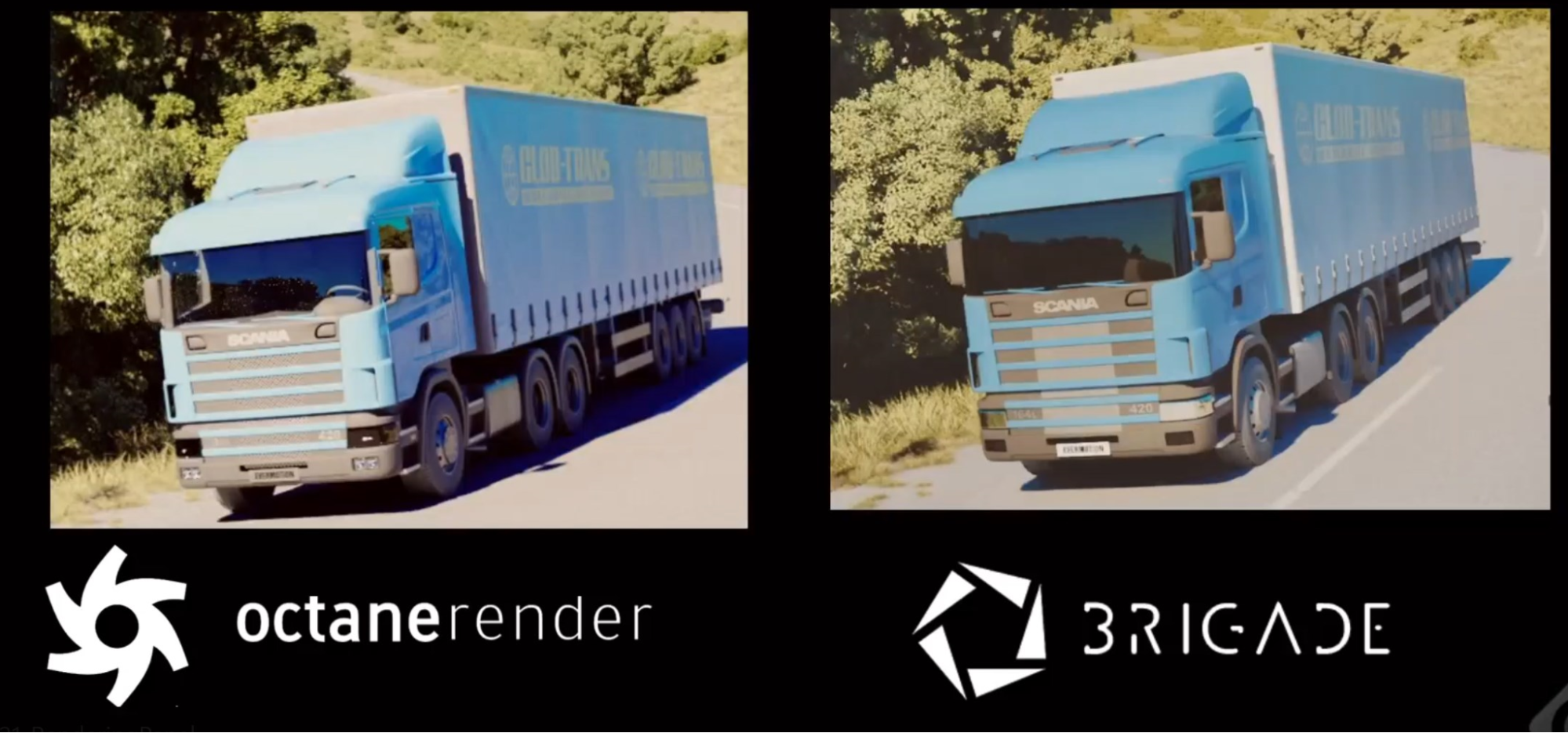 Brigade Spectral Rendering features full parity with Octane, baked deep into the core, and supports real-time spectral rendering and every material, volumetric, displacement, shader and material type in Octane.

Photon Tracer Kernel features 1000x faster caustics and irradiance using a novel combination of GPU photon mapping and path guiding to keep full interactivity, scene, materials and light transport, while caustics / irradiance render thousands of times faster than Path Tracing or PMC.

Oren Nayar BRDF: a new diffuse BRDF for the base diffuse layer, which allows for varying diffuse roughness.

Textured Anisotropy: a specular and coating layer that enables the anisotropic reflection channel to be textured, allowing you to specify the spatially varying anisotropy in either tangent/bi-tangent direction in texture space, while the rotation still remains, allowing you to rotate the anisotropic reflection simultaneously.

Specular boundary SSS layer: subsurface scattering is defined as separate layers in standard surface, with the transmission layer allowing you to specify medium absorption and scattering behavior for the material with specular fresnel boundaries.

Diffuse boundary SSS layer allows you to specify medium absorption and scattering behavior for the material with a diffuse boundary.

Reparameterization of material inputs including dispersion Abbe, thin film thickness, and subsurface scattering layer are now re-scaled to fit the Standard Surface specification.

Black body volume emission has been optimized with a new "Legacy emission" option added to the emission nodes to provide backwards compatibility.

Now in Development for Octane 2022:

~3x faster GPU particle rendering

Multi-engine rendering with support for Anime Kernel, Arnold, Cycles, Redshift, Unreal and Pixar Storm coming in 2022.

Metal and CUDA network render interoperability

Headless rendering

Lens effects

Rest position

Light Path Expressions

Full support for academy material X / OSL closures and USD export

Subscribe, buy, or upgrade today to access the latest in Octane 2022, and harness the power of millions of decentralized GPUs on The Render Network.

---

About OTOY Inc.

OTOY Inc. is the definitive cloud graphics company, pioneering technology that is redefining content creation and delivery for media and entertainment organizations around the world. OTOY's Academy Award®-winning technology is used by leading visual effects studios, artists, animators, designers, architects, and engineers, providing unprecedented creative freedom, new levels of realism, and new economics in content creation and distribution powered by the cloud. For more information, visit www.otoy.com.

Additional Resources: