BACK
OTOY Showcases RNDR Network With New Arnold and Azure Integrations at GTC Digital
Apr. 10, 2020 (3 years)
LOS ANGELES – GPU Technology Conference Digital – April 9th, 2020 — At GTC Digital, OTOY Inc., pioneer of GPU cloud graphics, announced the launch of its next-generation GPU cloud rendering platform, the RNDR Network, which features a new enterprise tier built on Microsoft Azure. The RNDR Network was released alongside OctaneRender 2020, which brings industry-leading NVIDIA RTX ray-tracing GPU hardware acceleration to workflows across film, TV, professional design and architectural visualization.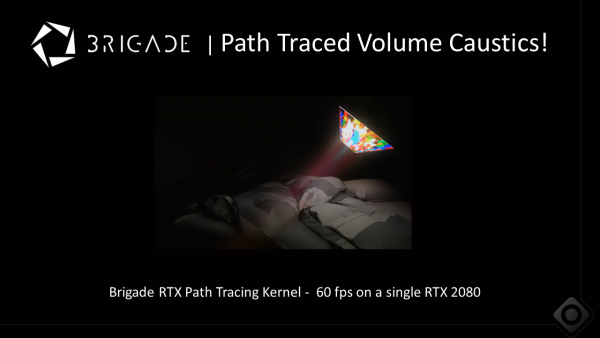 With the release of the RNDR Network, OTOY is introducing a new level of speed and scale to the OctaneRender ecosystem. RNDR brings remarkable performance gains with NVIDIA GPUs – up to 10x speed increases – and offers virtually limitless scalable GPU cloud rendering power, as well as production-level security. The RNDR Network launch comes after an extensive beta period of decentralized blockchain peer-to-peer GPU rendering and completes the redesign of OTOY's OctaneRender Cloud (ORC) service on a new RNDR backend, featuring a new multi-cloud integration with Azure. From production-ready secure rendering on Azure, to the ability to scale renders across a pool of tens of thousands of high-end decentralized peer-to-peer NVIDIA GPU rendering nodes, RNDR gives artists the tools to meet any type of rendering needs.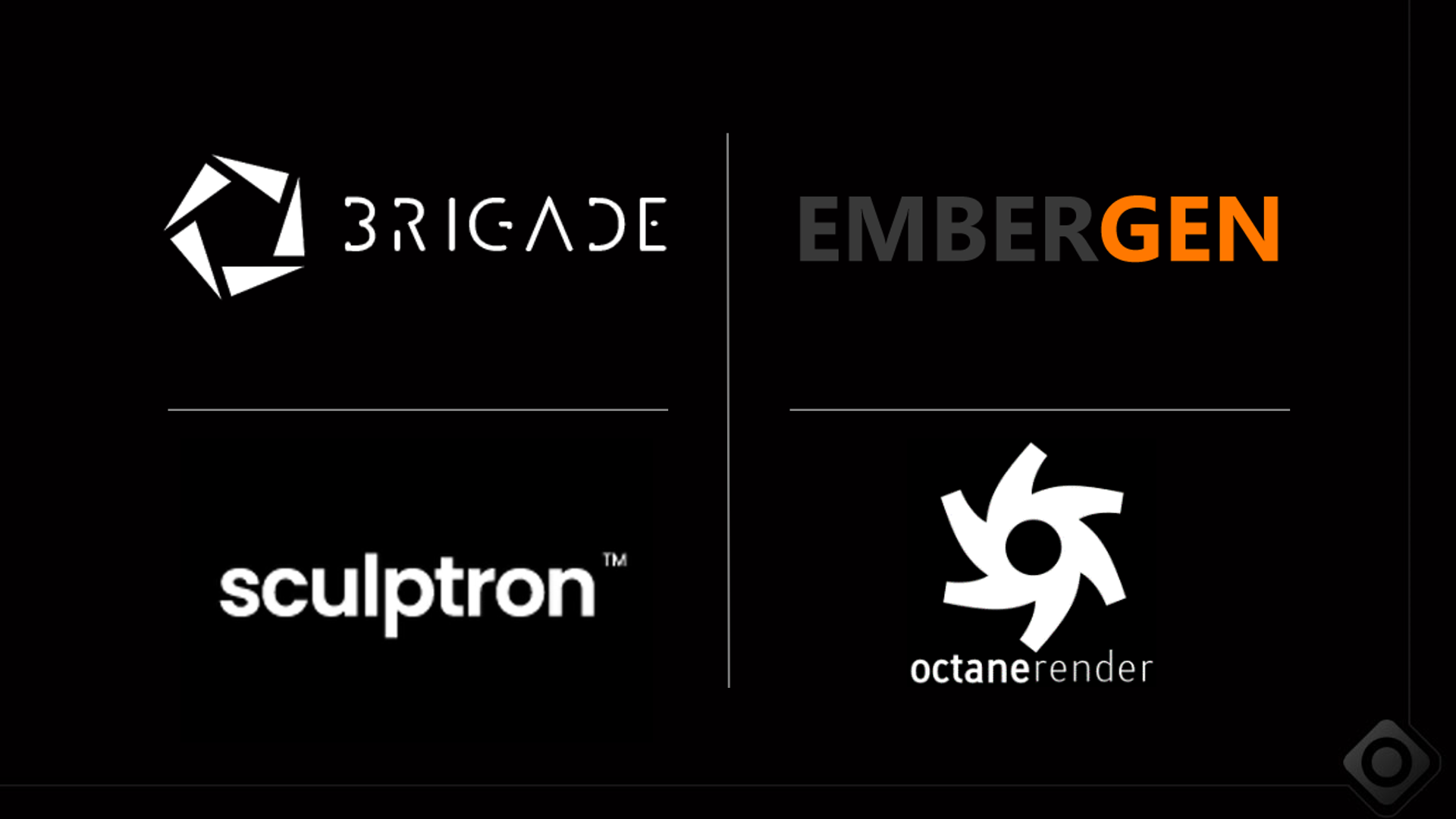 New OctaneRender 2020 Features: EmbergenFX, Sculptrom, and Brigade Engine
"With RNDR, we are harnessing the best of both centralized and decentralized cloud architectures to meet our users' demands," said OTOY founder and CEO Jules Urbach. "The goal is to create a one-stop destination for artists to seamlessly integrate high-performance NVIDIA GPU cloud rendering into their workflows. Whether it's scaling to near unlimited decentralized GPU capacity, leveraging the performance gains of NVIDIA GPUs, or protecting IP with Microsoft Azure production-level security, we want to help OctaneRender users leverage the cloud to realize their most ambitious creative visions."
The release of RNDR on Azure ushers in the industry's first hybrid cloud rendering model. According to Mark Miller, Senior Director, Media and Entertainment in Microsoft Azure. "GPU cloud rendering is transforming the media and entertainment industry, generating new production efficiencies that help artists to push the boundaries of creativity. We're thrilled to be part of OTOY's new RNDR Network and deliver enterprise level hybrid GPU cloud rendering with Microsoft Azure and NVIDIA GPU nodes."
RNDR's Enterprise Tier 1 rendering services on Azure enable users to access secure NVIDIA GPU cloud rendering workflows in accordance with the latest MPAA / TPN security standards. Meanwhile, decentralized Tier 2 and Tier 3 rendering services offer users the ability to scale renders across thousands of peer-to-peer nodes at fractions of the cost. In tandem, the decentralized network provides overflow capacity for Azure-based renders when users need additional scale to meet deadlines or for ultra high-resolution renders.
During the RNDR beta period, thousands of scenes from hundreds of beta testers have been rendered on the network, with ultra-high-resolution renders spread across tens of thousands of GPU compute nodes. Running on a secure Microsoft Windows Client with transactions completed on Ethereum's mainnet, The RNDR Network demonstrated one of the first mainstream commercial applications of blockchain distributed applications (dApps). During the beta, leaders in the industry tested scenes ranging from ultra-high-resolution 4K to next-generation 12K formats.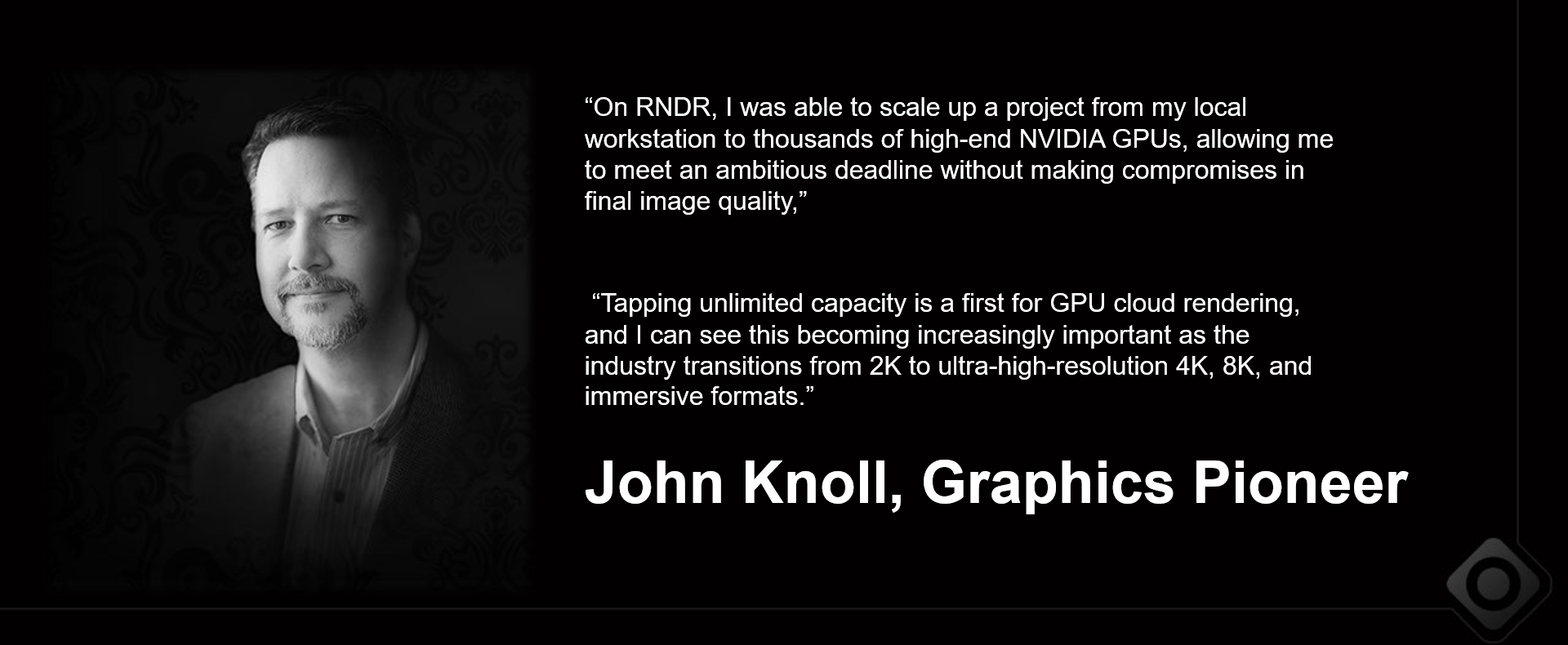 Using RNDR, graphics pioneer John Knoll rendered 4K imagery of the Apollo 15 lunar module for New York's Hayden Planetarium over a single weekend.
"On RNDR, I was able to scale up a project from my local workstation to thousands of high-end NVIDIA GPUs, allowing me to meet an ambitious deadline without making compromises in final image quality," said Knoll. "Tapping unlimited capacity is a first for GPU cloud rendering, and I can see this becoming increasingly important as the industry transitions from 2K to ultra-high-resolution 4K, 8K, and immersive formats."
"OTOY's work in bringing NVIDIA GPU acceleration to the cloud with RNDR Network on Microsoft Azure, along with RTX support for OctaneRender 2020, delivers powerful rendering performance with unprecedented speed, scale and flexibility," said Bob Pette, vice president and general manager of Professional Visualization at NVIDIA. "Access to NVIDIA GPU acceleration in the cloud through the OTOY RNDR Network on Microsoft Azure ensures that artists and designers can stay productive while working from anywhere."
Announced alongside the public launch of RNDR was that OTOY and Autodesk will bring Arnold to the RNDR Network. OTOY is working with Autodesk to make Standard Surface a core material system standard that can work identically across all renders on the RNDR platform including OctaneRender, OTOY's forthcoming Brigade Engine, as well as Autodesk's Arnold.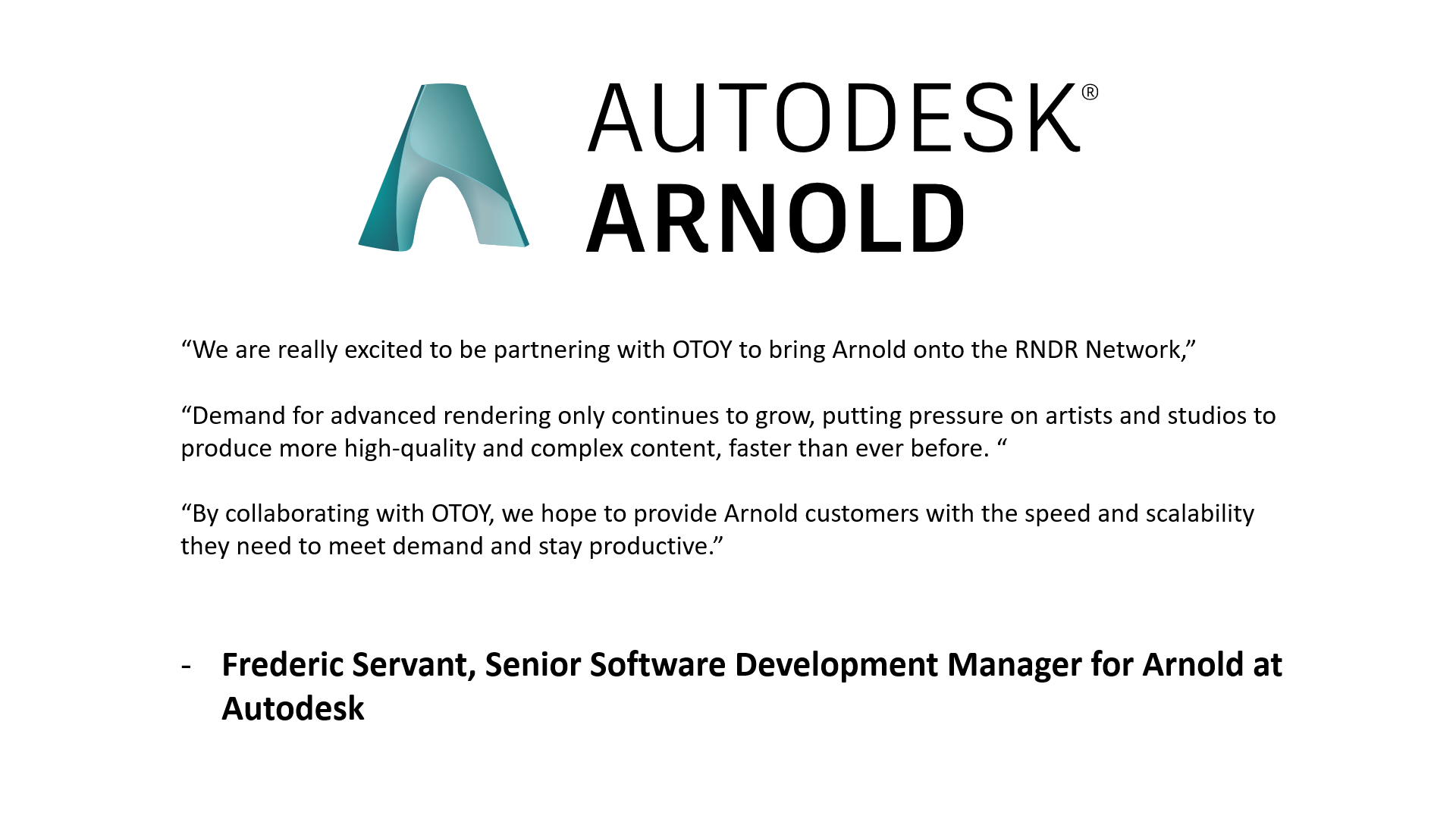 "We are really excited to be partnering with OTOY to bring Arnold onto the RNDR Network," said Frederic Servant, Senior Software Development Manager for Arnold at Autodesk. "Demand for advanced rendering only continues to grow, putting pressure on artists and studios to produce more high-quality and complex content, faster than ever before. By collaborating with OTOY, we hope to provide Arnold customers with the speed and scalability they need to meet demand and stay productive."
During GTC Digital, Urbach shared the public release of RNDR alongside an updated long-term roadmap for OctaneRender, including details about the network's Phase IV development plans. More information about this presentation can be found here, and additional details about the RNDR Network can be found at www.rendertoken.com.
---
About OTOY Inc.
OTOY Inc. is the definitive cloud graphics company, pioneering technology that is redefining content creation and delivery for media and entertainment organizations around the world. OTOY's Academy Award®-winning technology is used by leading visual effects studios, artists, animators, designers, architects, and engineers, providing unprecedented creative freedom, new levels of realism, and new economics in content creation and distribution powered by the cloud. For more information, visit www.otoy.com.
Additional Resources: